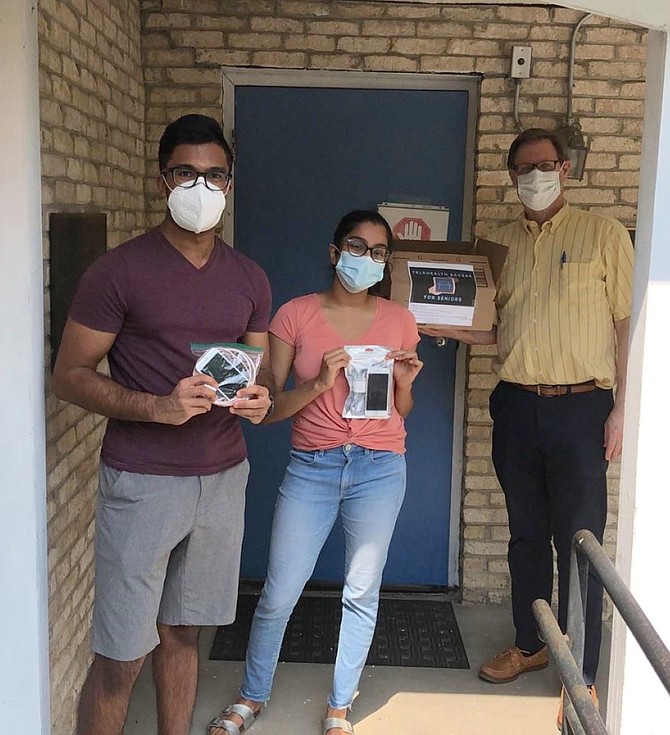 Isuru Herath and Sasvi Kulasinghe deliver devices to Peter Lowet of Mobile Med in Bethesda. https://mobilemedicalcare.org/
Stories this photo appears in:

Handheld devices keep older people in contact with healthcare providers, family and friends.
On a recent summer morning, a group of college students gathered to sort and sanitize handheld devices ranging from smartphones to tablets.