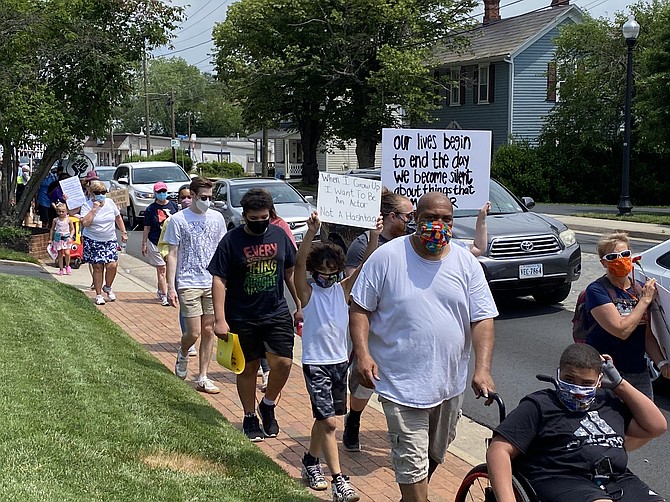 A young boy carries a small sign that reads, "When I Grow Up I Want To Be An Actor Not a Hashtag."
Stories this photo appears in:

Thousands take to local streets and sidewalks in solidarity.
"We need to take this moment and make it our moment. We need to use our breath for those who have no breath," said Rev. Dr. Debra W. Haffner of Unitarian Universalist Church in Reston.