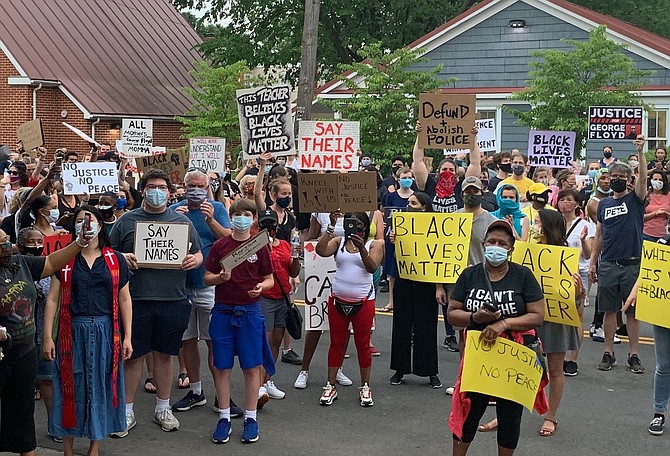 Protesters gather in front of the Charles Houston Recreation Center June 4 to participate in a rally in memory of George Floyd, who died while in police custody May 25 in Minneapolis.
Stories this photo appears in:

Hundreds gather at Charles Houston for George Floyd rally.
One by one the names were read aloud. For eight minutes and 46 seconds – the time that George Floyd suffered with the knee of a police officer on his neck during an arrest in Minneapolis – the names of African Americans who died at the hands of law enforcement rang through the crowd gathered June 4 at the Charles Houston Recreation Center.