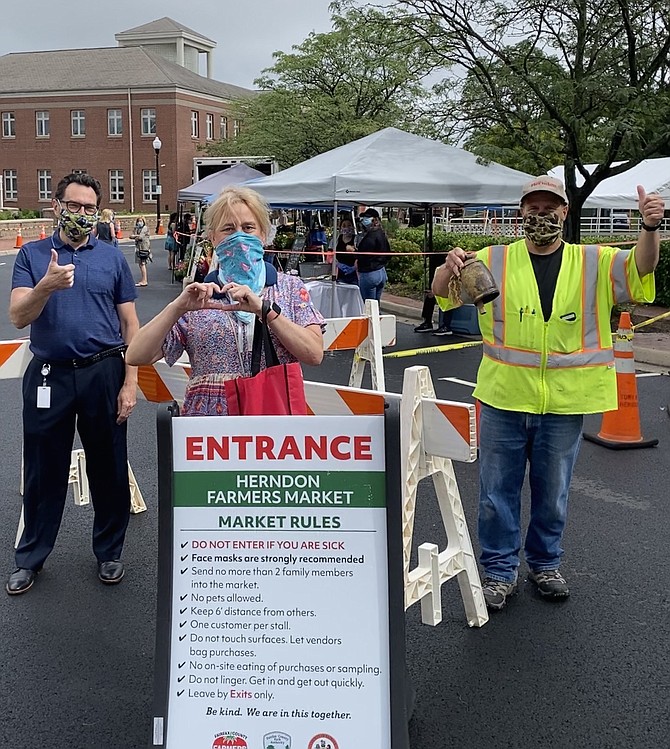 Farmers Market Manager John Dudzinsky opens the Herndon 2020 Fairfax County Park Authority Farmers Market at Herndon, by clanging his big cowbell. Joining him are Town of Herndon Vice Mayor Sheila Olem and Scott Robinson, Public Works.
Stories this photo appears in:

COVID-19 Safety Guidelines in place as Herndon Farmers Market reopens.
The 2020 Herndon Farmers Market, operated under Fairfax County Park Authority, opened for the season later than normal, not on the usual third Thursday in April, but on June 18.