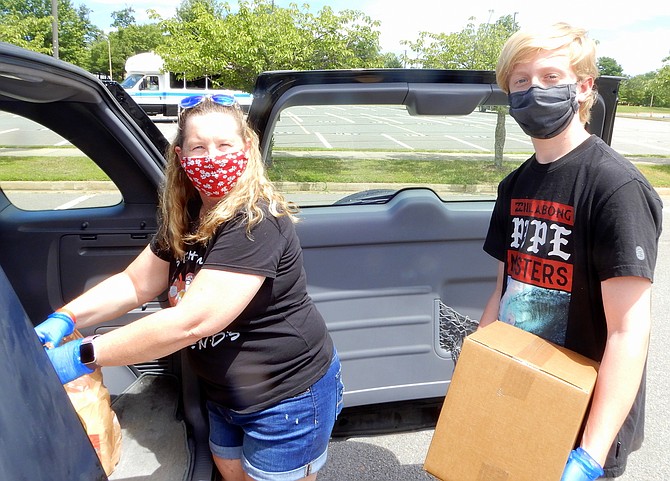 Kim Anderson and Kory Beene, of Ox Hill Baptist Church, load food and milk into a vehicle at Westfield High.
Stories this photo appears in:
Families in need receive free dairy products.
When times are tough, people already having a hard time making ends meet need an extra hand. So last Monday, June 15, volunteers gave out free milk and other dairy products to Centreville and Chantilly families, plus the food pantries that support them.