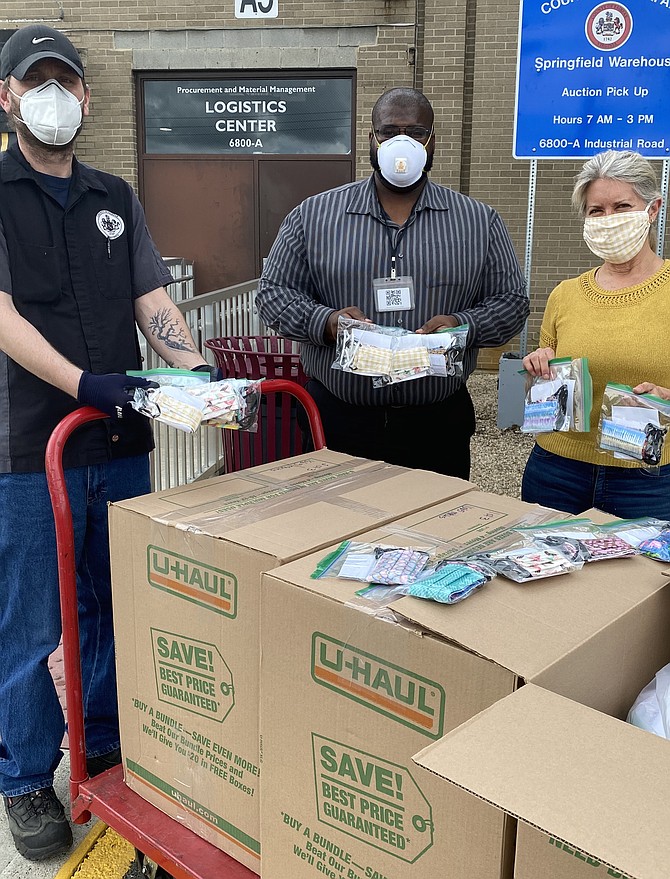 (Right) Gwyn Whittaker delivers 5,000 2-ply cotton masks sewed by contracted Makers for GreenFare Health and Wellness, a 501(c) (3) organization to County of Fairfax, Logistics Center at 6800-A Industrial Road in Springfield. (From left) Jason Reinsburrow, Ronald Garner, County of Fairfax Procurement & Material Mgmt. and Gwyn Whittaker, CEO of GreenFare Health and Wellness.
Stories this photo appears in:

New jobs for unemployed and new revenue stream for nonprofit.
Unthinkable scenarios happened in early March. The COVID-19 pandemic hurled itself into Northern Virginia; small and large businesses shuttered and unemployment rates escalated.