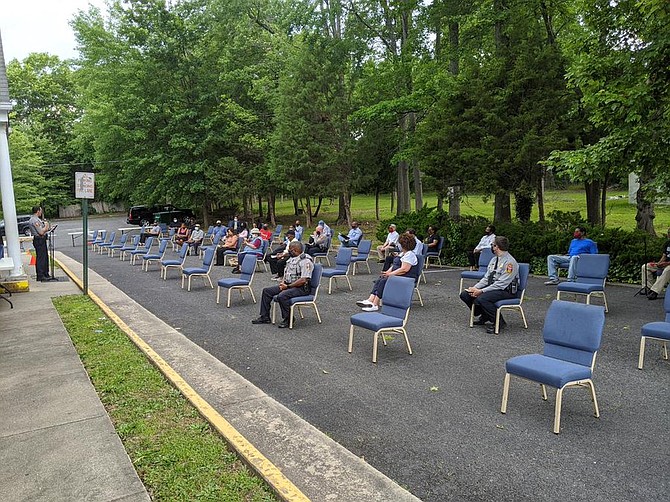 June 18: "Neither crime or #COVID19 will dilute the strong partnership between Gum Springs residents and the dedicated officers of Mt. Vernon District. #FairfaxCounty."
—Anthony Guglielmi, FCPD Public Affairs director
Stories this photo appears in:

Disproportionate treatment of African Americans on the rise, too.
While Black people are less than 10 percent of the Fairfax County population (9.7 percent), they are the targets for use of force by police 53 percent percent of the time, 315 of 594 incidents.