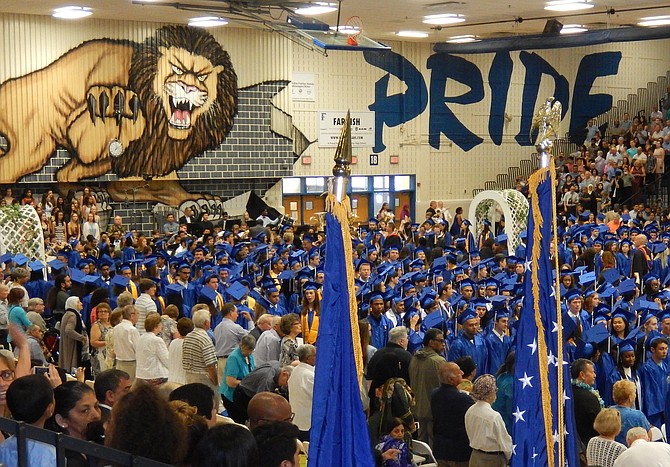 The lion, already painted on the wall of Fairfax High's field house – shown during a past graduation ceremony there – is now the school's new mascot.
Stories this photo appears in:
Next name change could be Lanier Middle School.
In the wave of the Black Lives Matter Movement – plus the anti-Confederate sentiment sweeping the country – Fairfax High's mascot and teams will no longer be the Rebels. Instead, they'll be called the Lions.