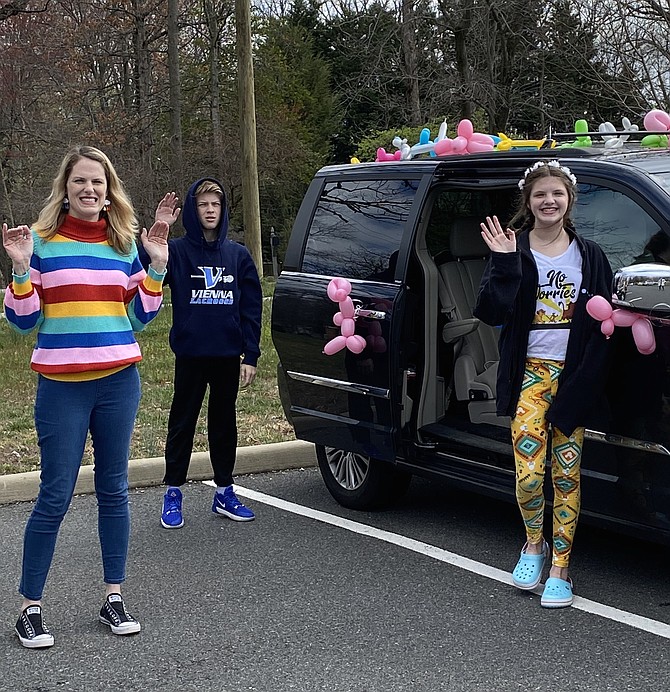 Ellen O'Hearn, Cunningham Park Elementary School art teacher and her children, Nick, 14, an eighth grader at Thoreau Middle School and Chloe, 12, a sixth grader at Stenwood Elementary School, make sure all the balloons are ok before joining the school's Love Parade.
Stories this photo appears in:

Cunningham Park Elementary Love Parade is a mobile greeting card of support.
.