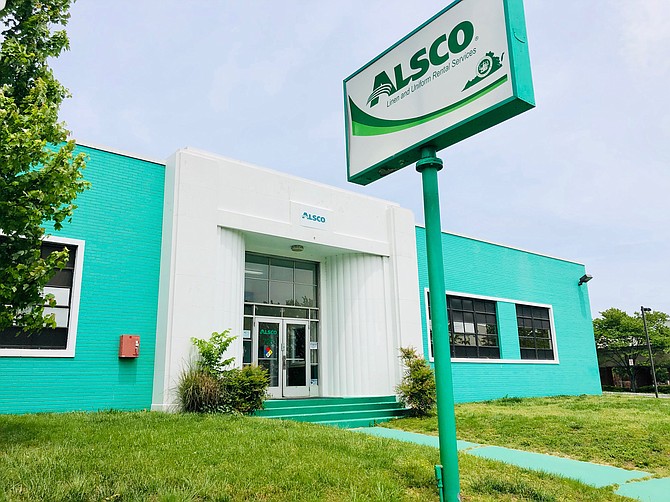 The union representing workers at the Alsco facility on South Pickett Street, which does laundry service for restaurants, says workers there will start returning on June 1.
Stories this photo appears in:
Uncertainty lingers as furloughed workers hope temporary layoffs come to an end.
When Joy Phansond was furloughed from her job as sales coordinator at the Holiday Inn in Old Town, the temporary layoff was initially supposed to last until April 5. Then it was extended to May 5. Then it was extended again until June 5. She suspects that it'll be extended again until July at least because the hotel business in Alexandria has been slammed by the collapse of tourism, trade shows and conventions.