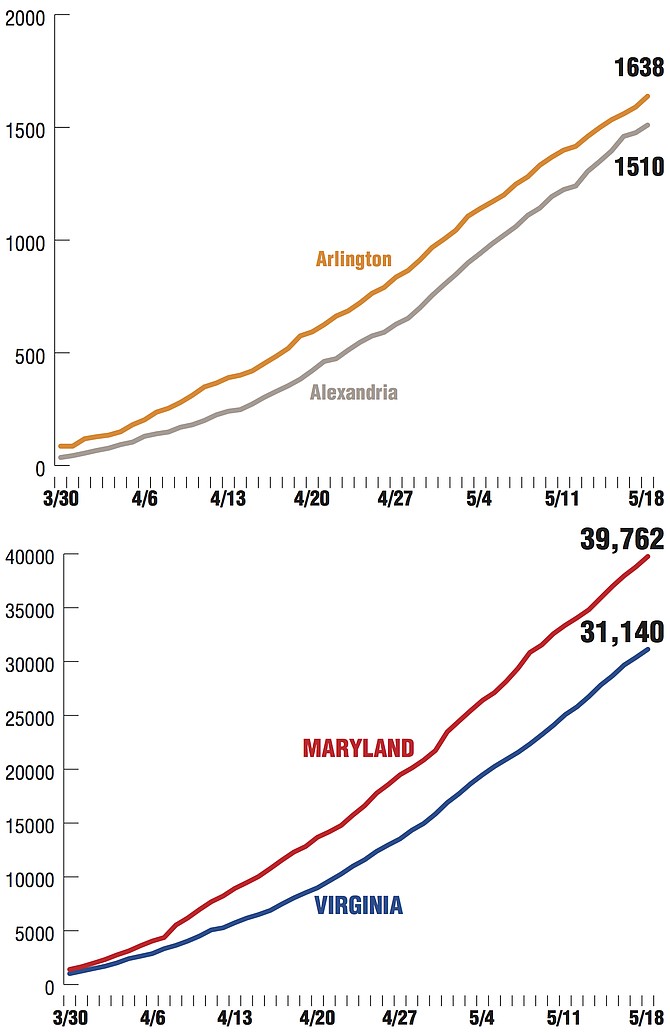 Sources: Virginia Department of Health http://www.vdh.virginia.gov/coronavirus/
Maryland: Maryland Department of Health https://coronavirus.maryland.gov/
Alexandria Source: City of Alexandria
Stories this photo appears in:

More 89,000 deaths in United States, more than 275 cases in Alexandria in one week, but most of Virginia eases restrictions.
.

Virginia begins to open despite adding more than 6,000 cases and 150 deaths in one week; Arlington up to 1,638 cases and 77 deaths.
Arlington and Northern Virginia will continue stay-at-home restrictions despite most of Virginia transitioning to Phase One of Governor Ralph Northam's "Forward Virginia" reopening plan.