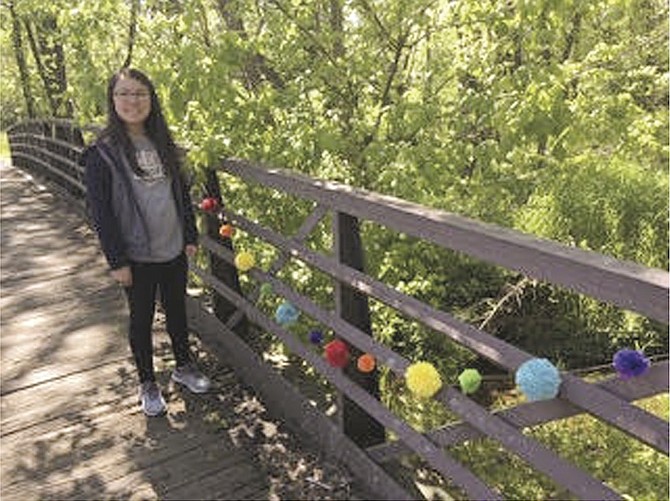 Isabel Vorabhanda, a sixth grader at Hoover Middle School, hangs a pom pom garland she made for the yarn bombing project on the Falls Road footbridge.
Stories this photo appears in:

Bridge Decorations Remind Walkers to Smile During Hard Times.
First to appear on the railings of the footbridge on Falls Road just across from Falls Bridge Road were two large yarn balls. Soon other items were hanging along the railings and people started to notice.