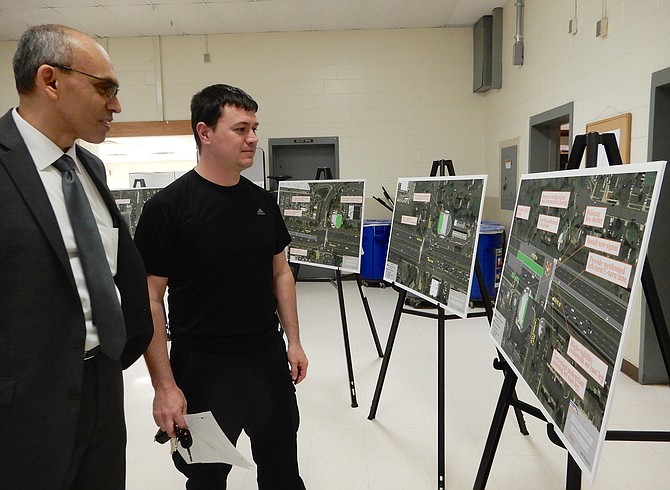 Chantilly resident James Brooks (on right) asks lead project consultant Ravi Raut about bus shelters and a proposed new traffic signal at Route 50 and Galesbury Lane.
Stories this photo appears in:

VDOT's proposals for Route 50 intersections.
Under normal traffic conditions, the two-mile segment of Route 50 between Route 28 and Stringfellow Road in Chantilly is clogged during the morning and evening rush. It also averages 71,000 vehicles a day and has a high number of crashes.