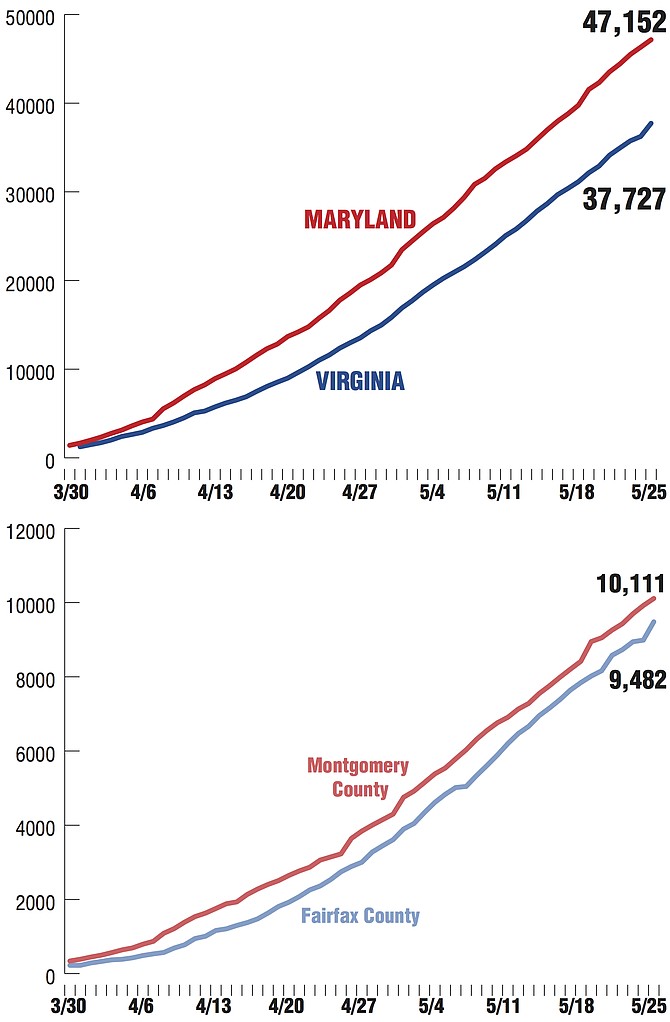 COVID-19 Cases. Sources: Virginia Department of Health http://www.vdh.virginia.gov/coronavirus/ Maryland: Maryland Department of Health https://coronavirus.maryland.gov/ Alexandria Source: City of Alexandria.
Stories this photo appears in:

200,000: Maryland surpassed 200,000 tests and completing testing of 3.5 percent of the state's population, and now has the capacity and supplies to offer testing to Marylanders who may have been exposed to the disease even if they do not have symptoms.