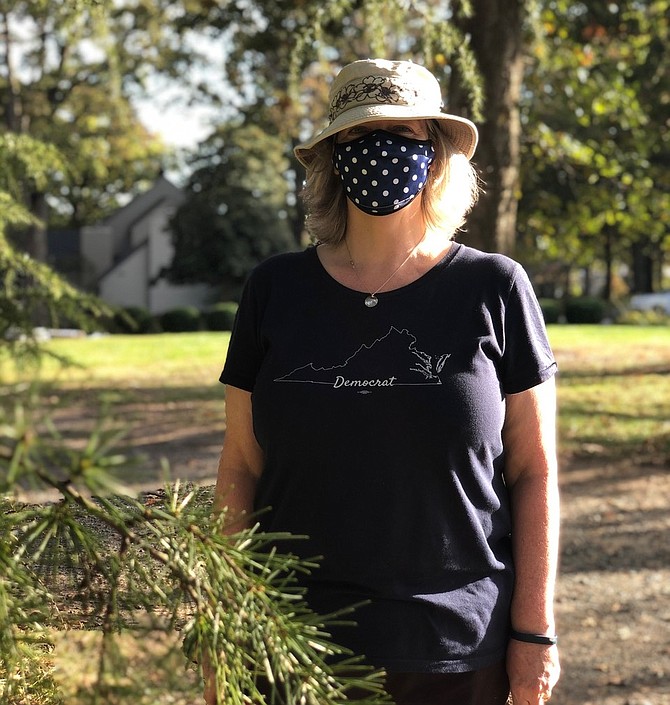 Carol Simpson joined the Tree Stewards two years ago because she "just really likes trees;" she was pleased to be able to identify some of the trees because of her training as a tree steward. Other trees were harder to find but there were clues left on the ground.
Stories this photo appears in:

Tree Stewards help label trees; some are 'unusual.'
When a Tree Steward finishes the training course to become a steward, they are supposed to know how to identify a tree, in any season.