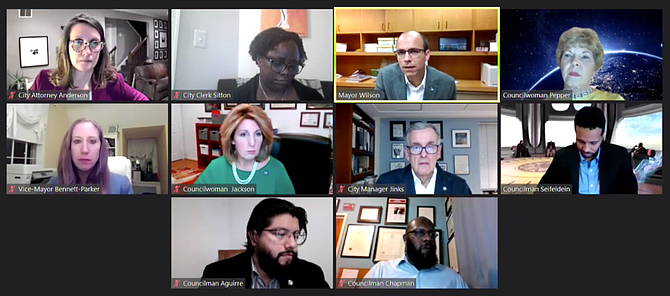 The Alexandria City Council has been meeting virtually since March. When the pandemic is over, they'll return to City Hall, and they'll have restrictions as to how many meetings they are allowed to participate in virtually.
Stories this photo appears in:

Advocates for open government worry about too much virtual participation. Virginia Press Association executive director Betsy Edwards says the law is designed to make sure the public and the press have an opportunity to ask members of the Planning Commission why they voted against a zoning change and or why the mayor voted for a bike lane. She worried that unlimited virtual participation would limit availability to the public and the press to ask questions and get answers.