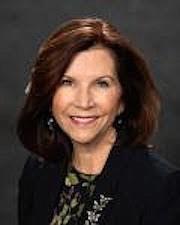 I am thankful for our FCPS principals and admin staff. They are providing incredible leadership in their schools. They are working on issues including COVID mitigation measures, staffing in-person and virtual classrooms, and staff and student mental health. They are solution-oriented and are working around the clock to bring the best education possible to our students and families in 2020. – Elaine Tholen, Fairfax County School Board Member Dranesville District
Stories this photo appears in:
Herndon, Reston Viewpoints.
Vienna, McLean, Great Falls Viewpoints.