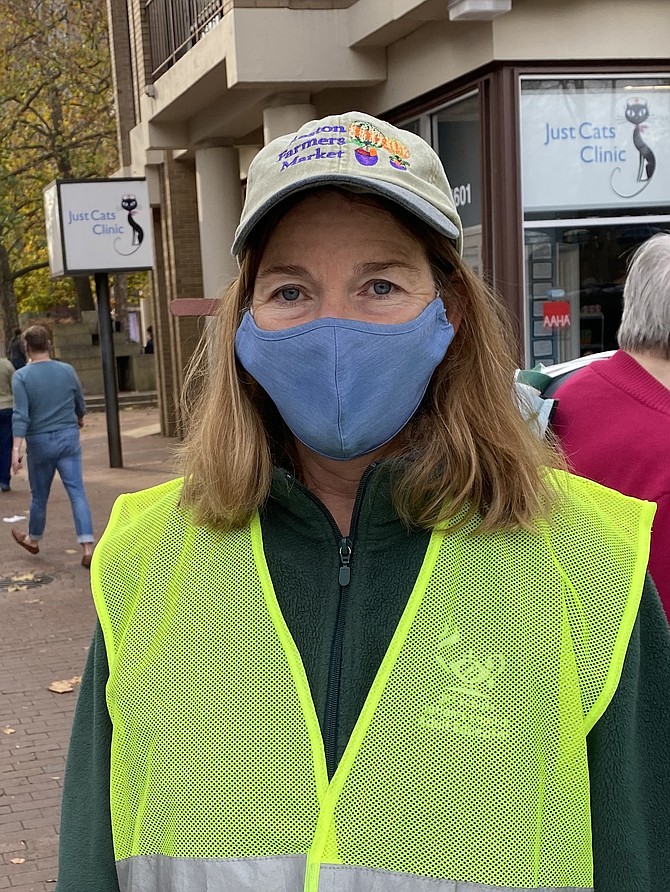 I'm grateful for having my son being home. I know he's not happy about missing college, but I've been able to see him every day...I feel close to all the people at the market because we've been through so much. They were all here for me during the summer when my father died of COVID. He was on a ventilator... My son took me on hikes. Let's get your mind off what's going on (he'd say). – Susan Ellis of Chantilly, Reston Farmers Market Team 2020
Stories this photo appears in:
Herndon, Reston Viewpoints.