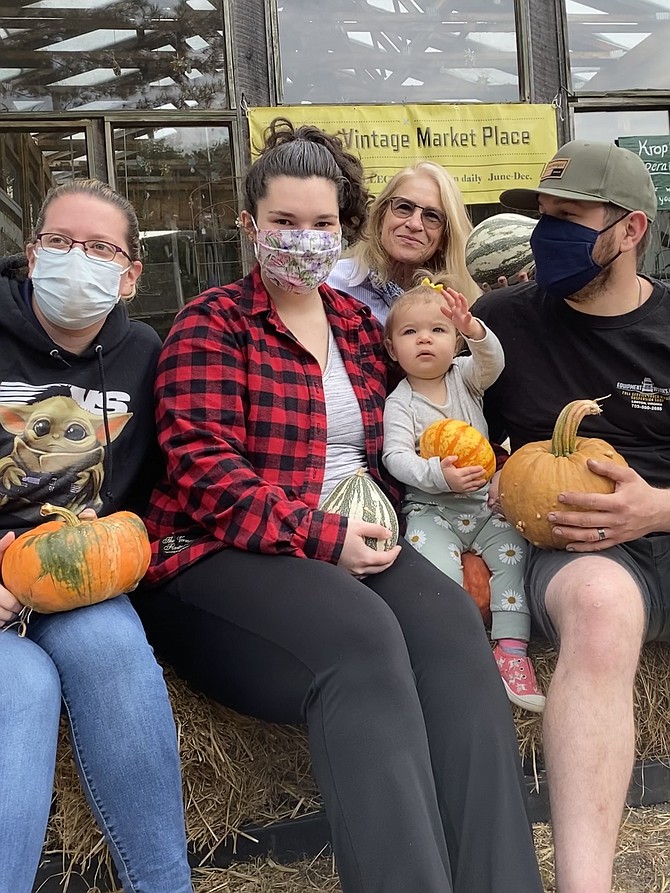 It's all about passing down to the next generation the family experience and tradition of the annual Null family trek to Krop's, no matter how near or far one lives. (From left) Cindy of Virginia Beach; Heather, baby Caroline and Eugene of Burke, and Ann of Herndon.)
Stories this photo appears in:

Pumpkin patch and blooming mums await at Krop's Crops
Krop's Crops in Great Falls is knee-deep into October Fall Festivities and preparing to host the Outdoor Vintage Market on Saturday, November 7, from 10 a.m. to 4 p.m.