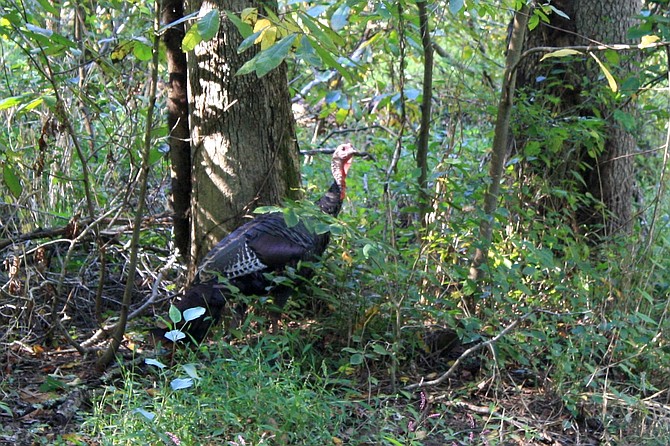 On the trail off Accotink Creek, there are turkeys too, but they are not part of the hunting program.
Stories this photo appears in:

Bow hunting program nets hundreds of deer each year.
Imagine walking through wooded county park and all of a sudden, you see a person armed with a bow and arrow up on a stand in a tree.