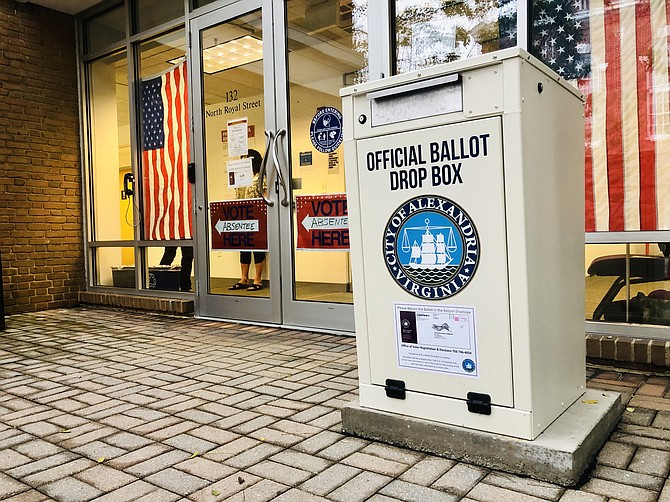 Voters can drop their absentee ballots in a drop box rather than dropping them in the mail.
Stories this photo appears in:

A look at how the election will really happen in Alexandria
For most Alexandria voters expected to cast a ballot this year, Election Day has already come and gone. The unprecedented spike in early voting comes at a time when the city is battling a deadly pandemic and a whirlwind of misinformation. Here are a few myths about the election this year and why they are wrong.