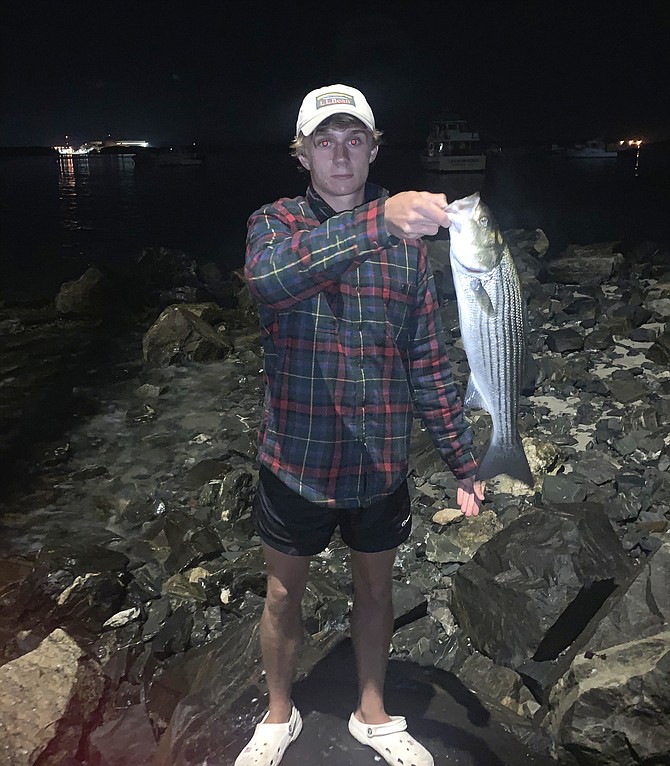 Daniel Balserak holds a striped bass, the most sought-after coastal sportfish species in New Hampshire.
Stories this photo appears in:
Oakton teen defers college and sets off across America.
First in a series showcasing the stories of Fairfax County families in the time of distance learning as they develop strategies and alternative learning plans best suited to their needs.