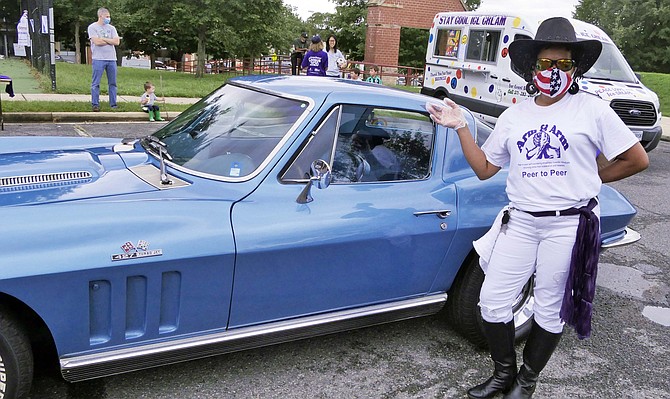 Titilayo Abdu-Salam stands by a classic Corvette. "It's not my car but I love it." Abdu-Salam is at the event with Arm & Arm to help reach Arlington community members who have not yet registered for the census.
Stories this photo appears in:

Police cycles lead the parade down Four Mile Run Drive with antique cars wedged in the middle and two Arlington County fire engines, with sirens blaring, bookending the rear.