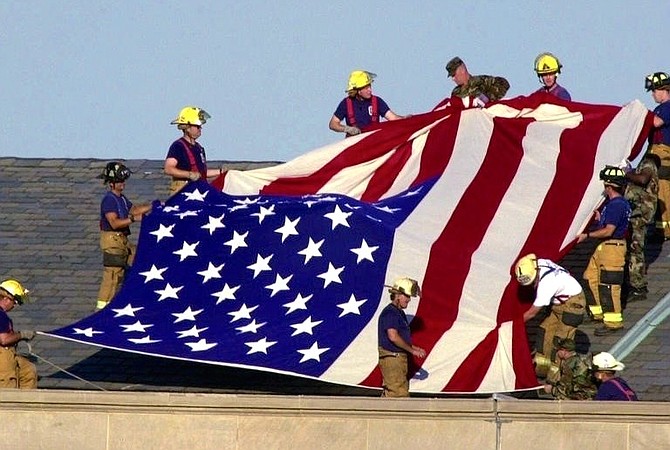 Lt. Jim Morris, far bottom right, and fellow firefighters from Alexandria and Fairfax County Fire and Rescue join soldiers atop the Pentagon to unfurl an American flag during rescue and recovery efforts Sept. 12, 2001. Morris's brother Seth perished in the attacks on the World Trade Center.
Stories this photo appears in:

City marks 19th anniversary of 9-11 attacks.
It remains the worst terrorist attack in U.S. history: an unimaginable act of terrorism that took the lives of 13 Alexandria residents on Sept. 11, 2001.