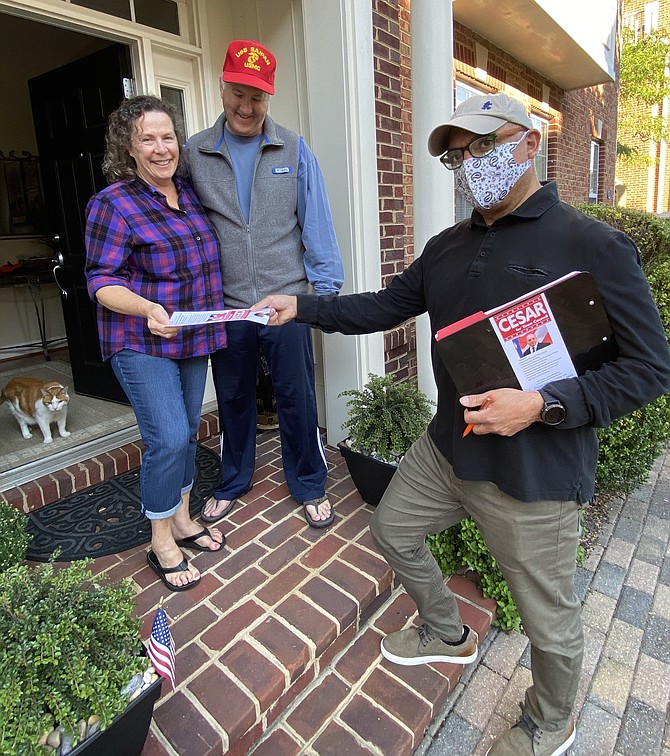 Karen and Paul Novak, voters in the Town of Herndon, take a campaign door hanger from Council member candidate and incumbent Cesar del Aguila. Charlie, the kitty, is all ears.
Stories this photo appears in:
Candidates let voters know their message.
With forty-four days until the November 3 Town of Herndon elections for Mayor and Members of Town Council, councilmember candidate and incumbent Cesar A. del Aguila and candidate Naila Alam walked door-to-door, the weekend of Sept. 1.