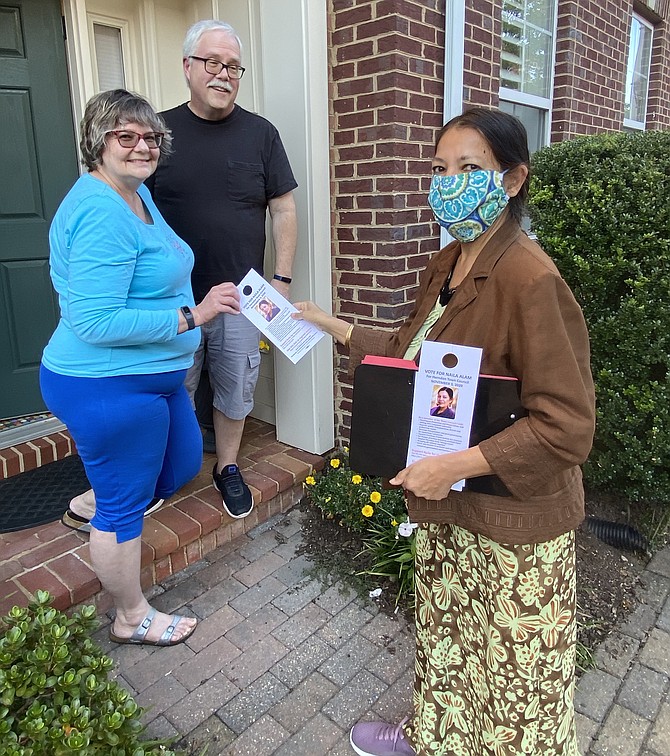 Benny Lawrence and Jim Dingle listen to Herndon Town Councilmember candidate Naila Alam as she tells what she will do if elected.
Stories this photo appears in:
Candidates let voters know their message.
With forty-four days until the November 3 Town of Herndon elections for Mayor and Members of Town Council, councilmember candidate and incumbent Cesar A. del Aguila and candidate Naila Alam walked door-to-door, the weekend of Sept. 1.