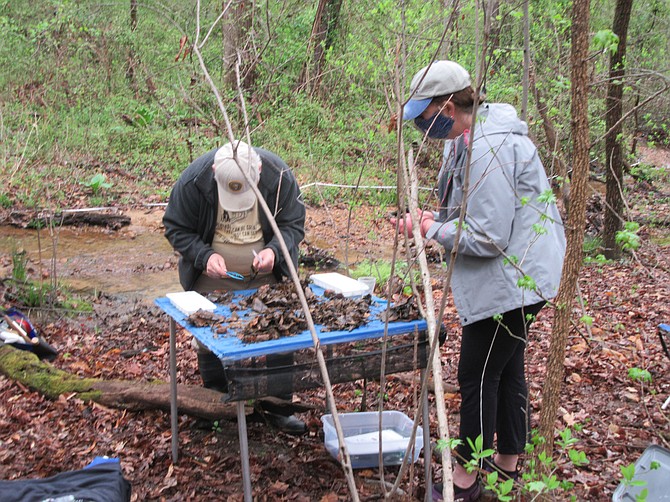 Greg Crider and Joan Jaffey sort through the collected material looking for "critters."
Stories this photo appears in:

82 percent of Fairfax County's streams were in very poor, poor or fair condition biologically in 2020.
Five volunteers spent Friday morning jabbing a long-handled mesh net into a stream bottom, scraping the streambanks, scooping up submerged woody debris and rubbing smooth round rocks in the stream's riffles.