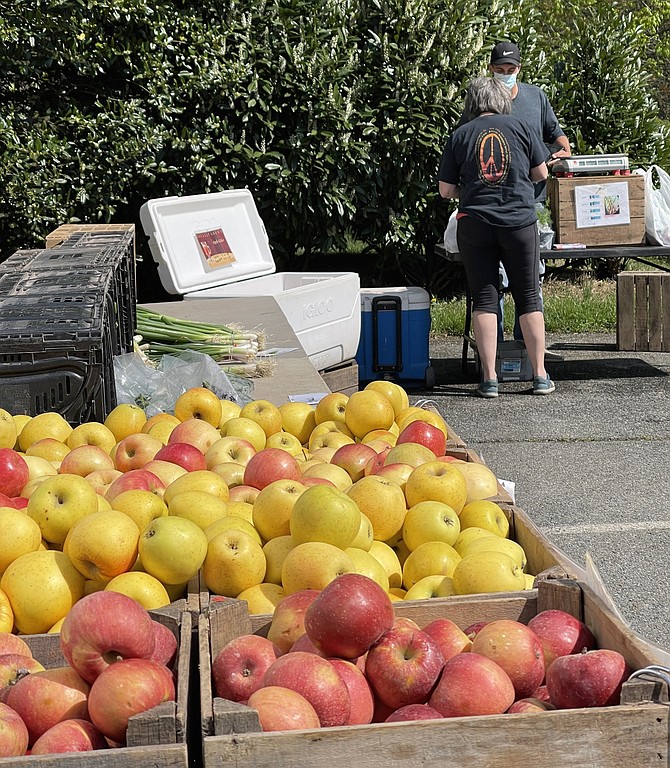 McCleaf Orchards has been coming to Potomac almost every Thursday all winter and will be present all summer. Apples, herbs and plants, asparagus, apple cider, eggs and more are already available. Offerings will expand to include strawberries, blueberries, peaches and more fruit, plus vegetables as they come in.
Stories this photo appears in:

A few vendors have been coming most of the off season, too.
Potomac Village Farmers Market will officially open for the season on Thursday, May 6, 2021, in the parking area of Potomac United Methodist Church.