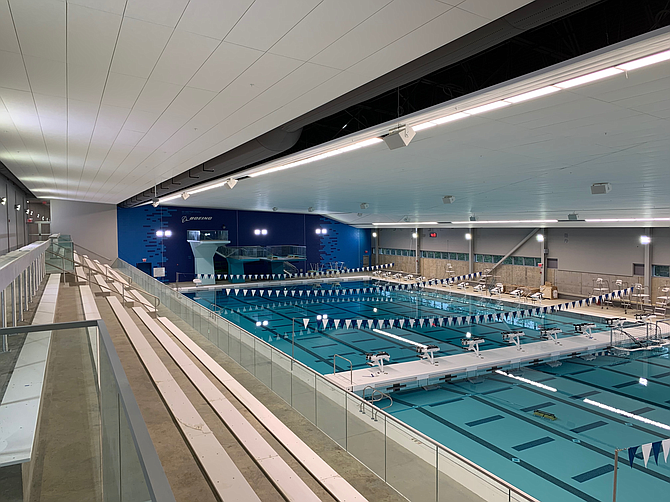 Long Bridge Pool was designed to help with overcrowded swimming pools in high schools, which were only available when school was not in session. It was a major expense for the county, one many opposed. It has 50 meter long swimming lanes, as opposed to the high schools which have 25 meter lanes, among other competition pool add-ons.
Stories this photo appears in:
Superintendent's decision not reviewed first by school board and pool patrons
Arlington taxpayer and swimmer Walt Edwards is angry.