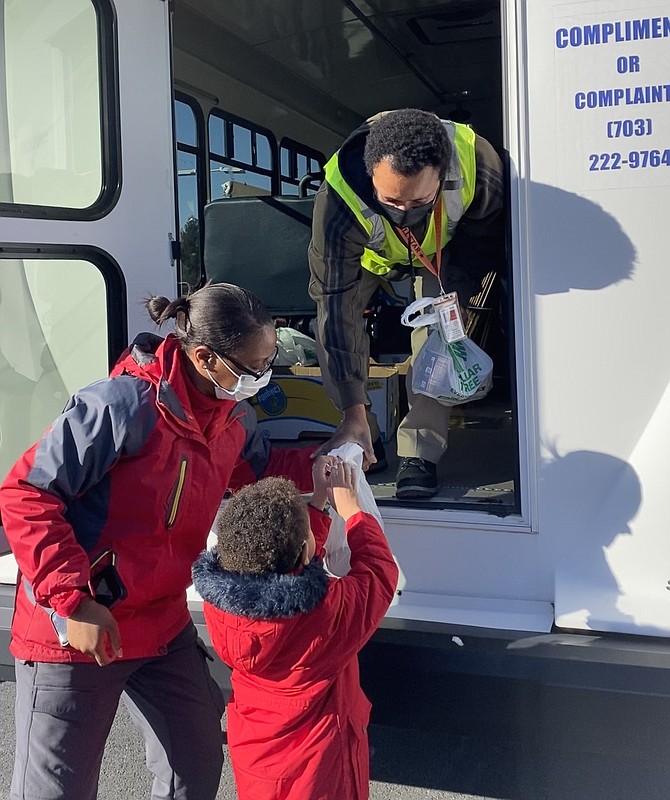 With a little help from his mother, Esther Fausett, Solomon, 5, of Reston hands his food donation bag to Jose Gomes, Fairfax County MV Transportation Fastran Bus Driver in the parking lot of the Hunter Mill District Supervisor's Office, one of the 21 Countywide Stuff the Bus donation locations on Jan. 30.
Stories this photo appears in:

Fairfax County's Stuff the Bus rolls into action.
"The Wheels on the Bus" is a classic children's song that tells the story of a little bus going "All 'round the town."