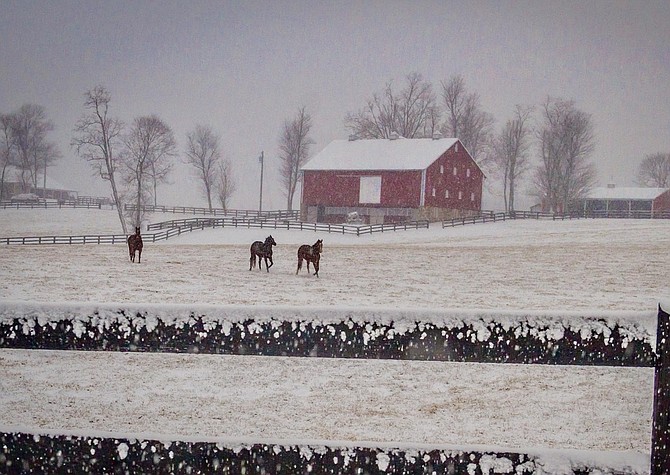 An initiative to permit the solar industry to plant industrial solar in the Agricultural Reserve will advance with restrictions. Here, part of the Reserve in Poolesville in the snow.
Stories this photo appears in:

Solar will be permitted but restricted in the Agricultural Reserve.
Soil is important enough that the Office of Agriculture rates it by levels based on how fruitful it is for farming.