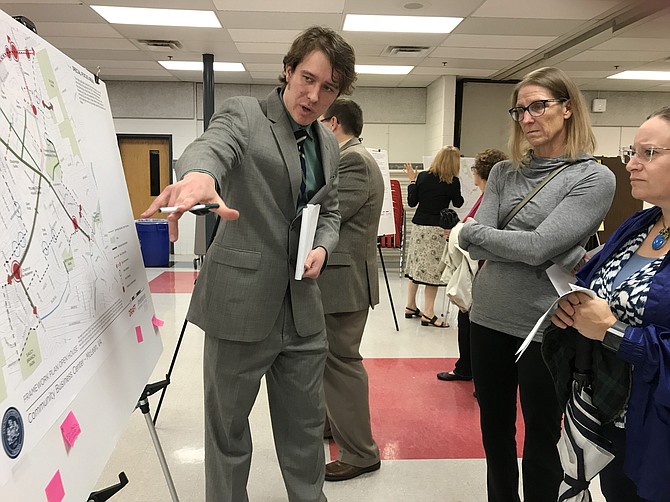 On Sept. 27, 2018, when Streetsense presented the Framework Plan Open House for the CBC, Zachary Krohmal, Transportation Planner for Fairfax County Department of Transportation, looked at the display panels with McLean residents Carol Dinion and Erin Thiebert. He said, "Some ideas may be possible and doable; some may not." (File Photo)
Stories this photo appears in:

Open House scheduled to review McLean re-planning effort
A virtual community open house is scheduled for Sat., Feb. 20, 9-11 a.m., regarding the re-planning effort for downtown McLean.