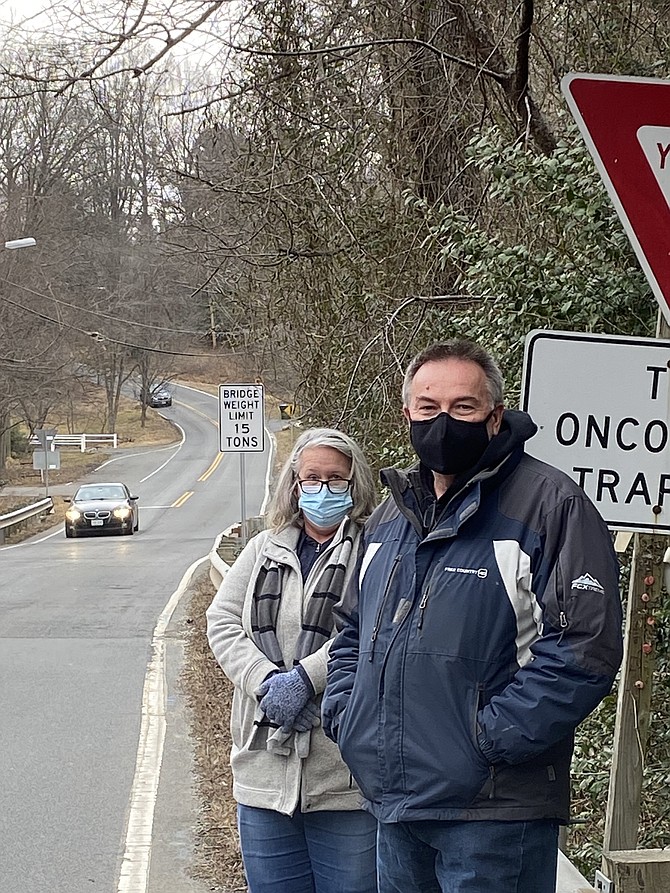 Jennifer Falcone and John Halacy, members of the Springvale Road Working Group of the Great Falls Citizens Association, stand with their backs to the single-lane Springvale Road Bridge, leading to a sharp left turn.
Stories this photo appears in:

Great Falls Citizens Association invites VDOT to Feb. 25 Town Hall.
Policies passed down to state levels encouraging single-lane deteriorating bridges to be replaced with two-lane bridges because of purported safety concerns are once again at the forefront for discussion between the Great Falls Citizens Association, community members, Fairfax County Supervisor John Foust (D-Dranesville District), and the Virginia Department of Transportation.