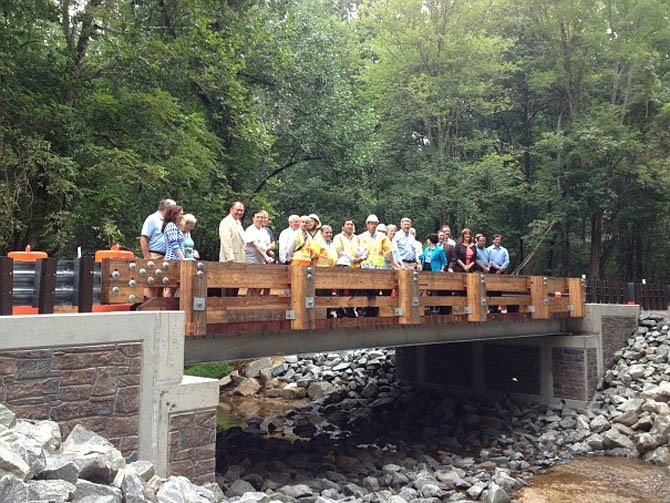 It could be déjà vu back to 2013 for the Springvale Road Bridge. Then, neighbors, elected officials and VDOT staff stood on the new single-lane rural rustic Beach Mill Road Bridge over Nicholas Branch in Great Falls.
Stories this photo appears in:

Great Falls Citizens Association invites VDOT to Feb. 25 Town Hall.
Policies passed down to state levels encouraging single-lane deteriorating bridges to be replaced with two-lane bridges because of purported safety concerns are once again at the forefront for discussion between the Great Falls Citizens Association, community members, Fairfax County Supervisor John Foust (D-Dranesville District), and the Virginia Department of Transportation.