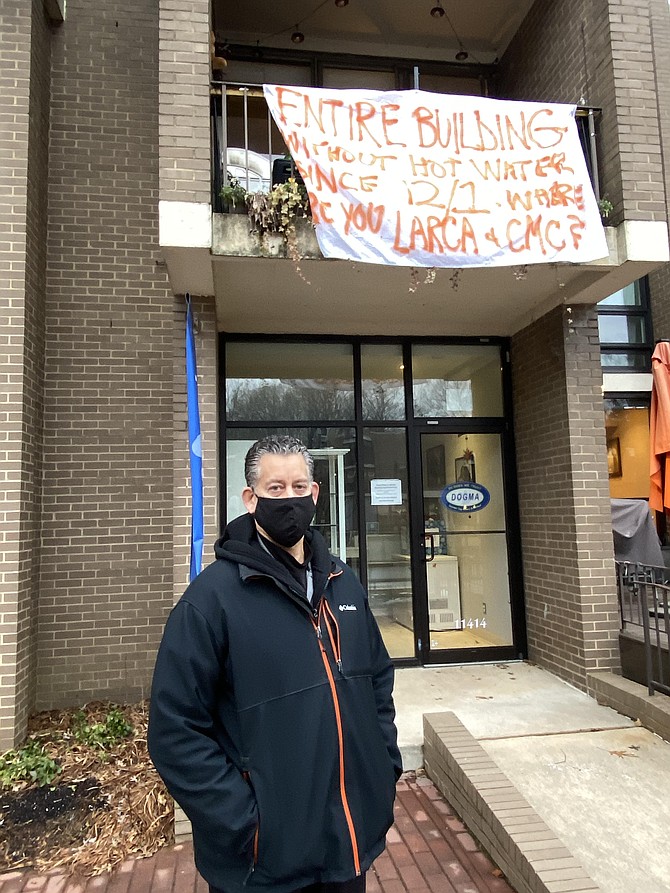 Matt Jordan and his wife, Robin (not pictured), spray-painted their protest banner and hung it off the railing of their condominium. Their unit happens to be one unit away from Lake Anne Brew House, owned and operated by Jason Romano, who some people call the "disputed" President of the Lake Anne Reston Community Association (LARCA), that Community Management Corporation, CMC, recognizes as President.
Stories this photo appears in:

Months of no hot water for mixed-use Reston condo
It's a losing game in the long run for any condo association to postpone needed maintenance on their buildings or make band-aid fixes.