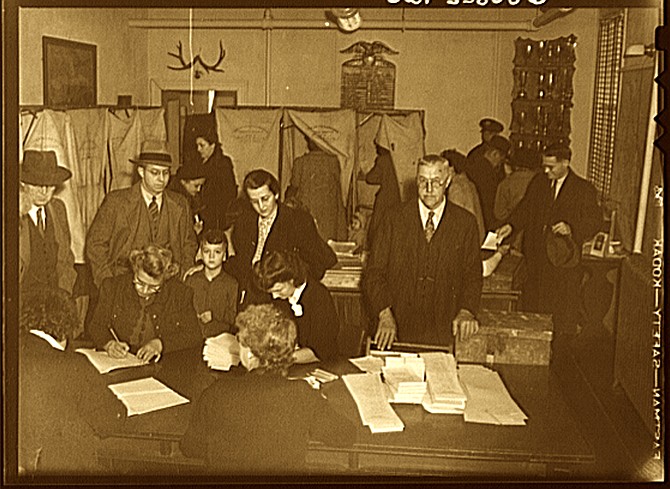 Election officials check poll tax records at an Arlington precinct in 1944.
Stories this photo appears in:

Amendment targets Jacksonian-era restriction weaponized during Jim Crow.
Felons have been prohibited from voting in Virginia since 1830, when the "right to suffrage" was denied "to any person convicted of any infamous offense." But it was during the era of Jim Crow that felon disenfranchisement became weaponized to prevent Black voters from influencing elections.