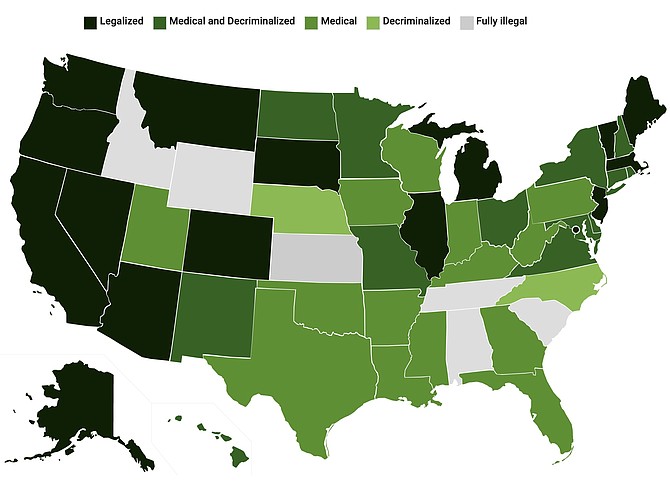 Stories this photo appears in:

Alexandria senator leads effort to legalize marijuana in Virginia.
The so-called "war on drugs" was a failure, locking up generations of Black men and tearing Black families apart. Now lawmakers in Richmond are finally coming around to realizing the damage that the prohibition against marijuana caused in minority communities. Last year members of the General Assembly approved legislation decriminalizing marijuana. This year, they may be on the verge of legalizing recreational use of marijuana — ending the failed war on drugs and adopting new equity measures to address some of the damage it caused.