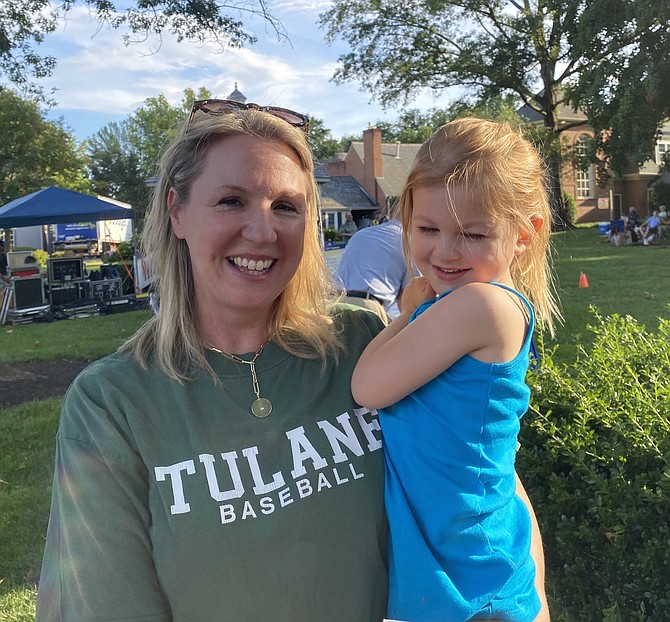 Christie Lavin of Great Falls: "It's a total joy and feels like freedom."
Molly Lavin, 3, of Great Falls: "I like the people and playing on the porch."
Stories this photo appears in:
Celebrate Great Falls presented another evening of its 2021 Concerts on the Green at the Great Falls Village Centre.