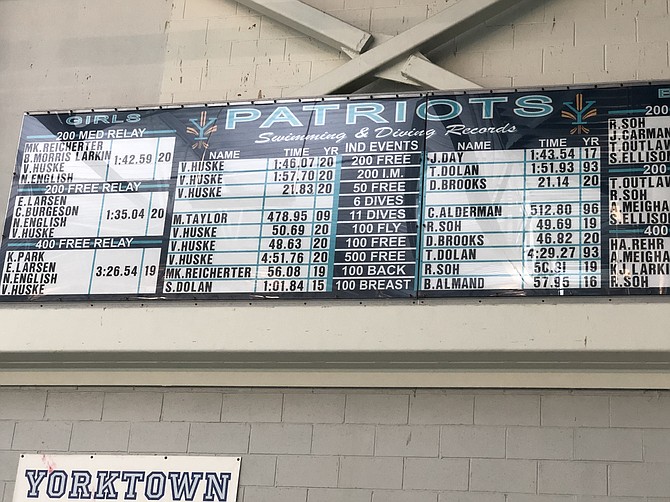 The Records board at Arlington's Yorktown High pool reflect Huske's record breaking swims over her four years at Yorktown. She had to miss graduation on June 18th because of Team USA training.
Stories this photo appears in:

Torri Huske missed graduation – the Olympics were calling.
One of Yorktown High School's graduating class of 2021 couldn't make it.