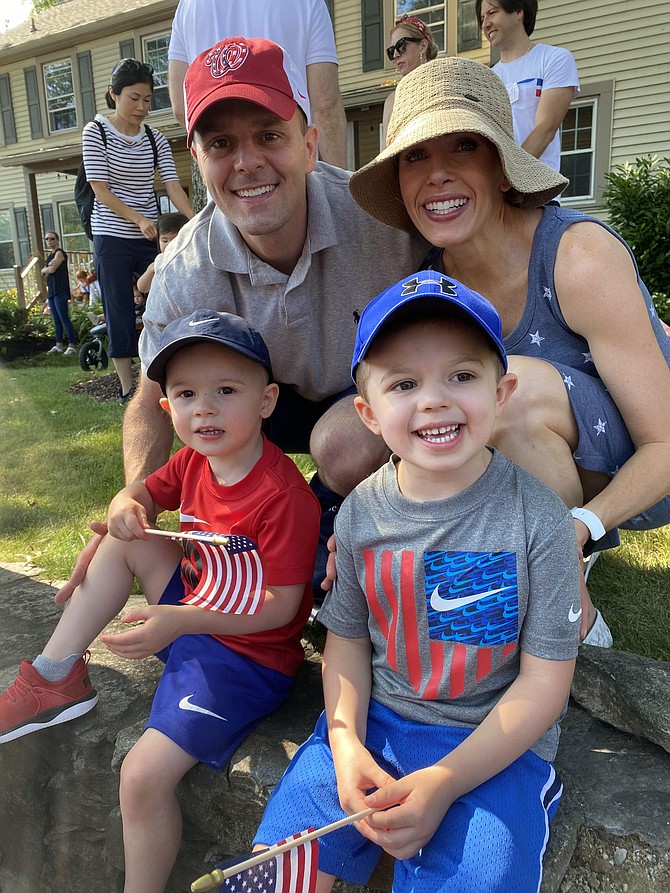 The Spagna family of McLean, James, 3, Brayden, 5, Chris, and Kasey are decked out in red, white, and blue for their first 4th of July Parade in Great Falls. Having finished the games on the common, Chris said they are excited to see the trucks, dogs, horses, and fire engines. "If we're good," he said, looking at his sons, "we'll get some ice cream at the Creamery."
Stories this photo appears in:

Americana fun, unmasked and free
Great Falls traditions returned to the Village Centre Green for the 4th of July 2021.