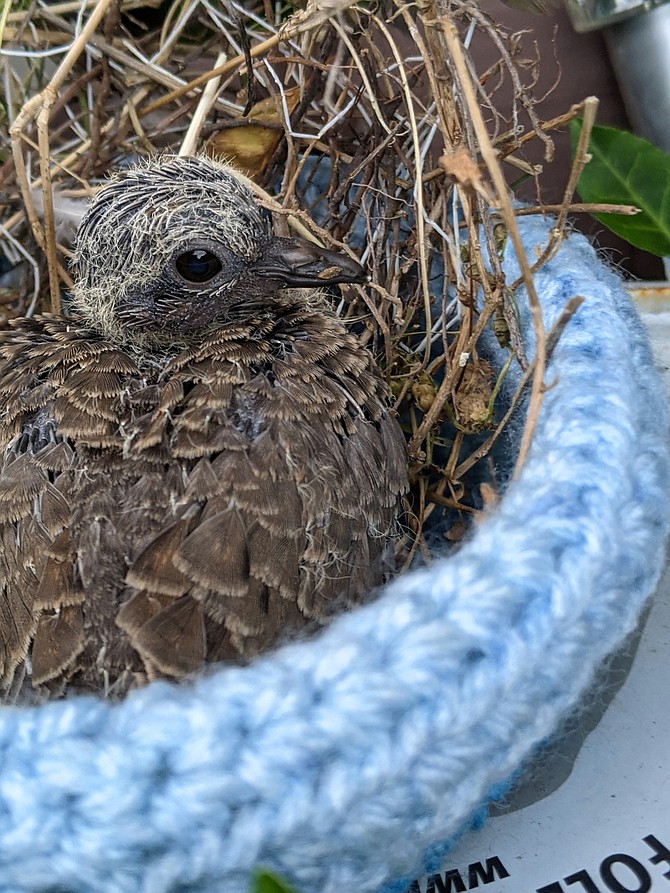 A specially knitted nest, created by an AWLA volunteer, keeps a bird cozy. AWLA volunteers craft nests for AWLA Animal Services officers to use when a baby bird has fallen out of a nest or a nest has been destroyed.
Stories this photo appears in:

'Laundry List' does include laundry — and hugging bunnies.
How does the Animal Welfare League of Alexandria (AWLA) manage to show dozens of dogs and cats to potential adopters, create special treats for the animals, answer the phone, keep up with mountains of laundry and so many other tasks every week?