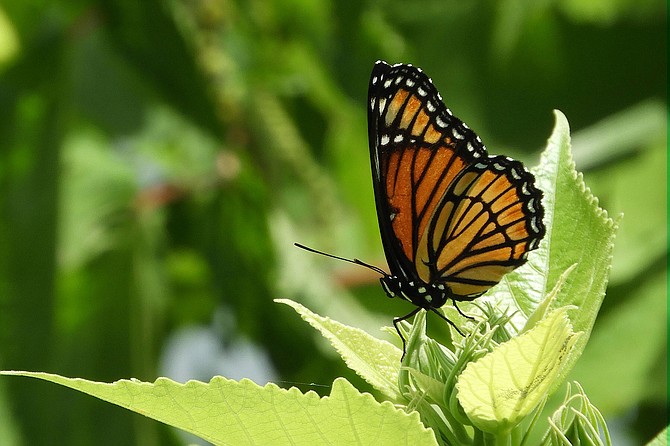 A viceroy butterfly lands near Lake Audubon during the 4th of July North American Butterfly Association Butterfly Count held June 1 through July 31. The Count consists of a compilation of all butterflies observed in one day at sites within a 15-mile diameter of designated Count Circles.
Stories this photo appears in:

Data used to study weather and habitat change effects
Is it a monarch butterfly or an imitator, a white moth, or a cabbage white butterfly?