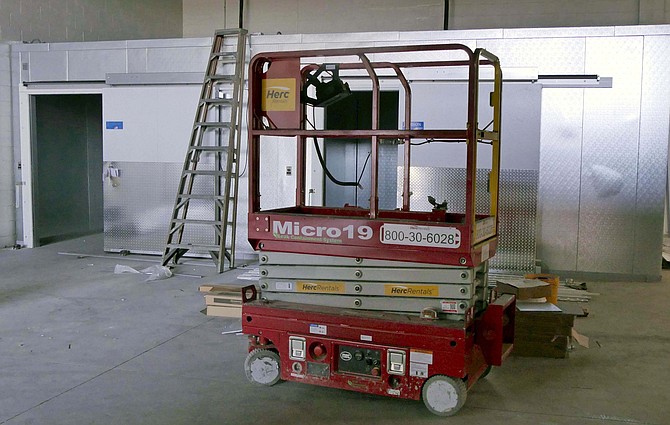 The new $80,000 refrigerators in the remodeled warehouse area increase storage space by 100 percent.
Stories this photo appears in:

AFAC's new warehouse expands capacity for feeding 2,300 families a week plus delivery to five senior centers.
A line forms on July 15 outside the AFAC (Arlington Food Assistance Center) building on S. Nelson Street as people wait with their bags and rolling carts for a week's supply of supplemental groceries.