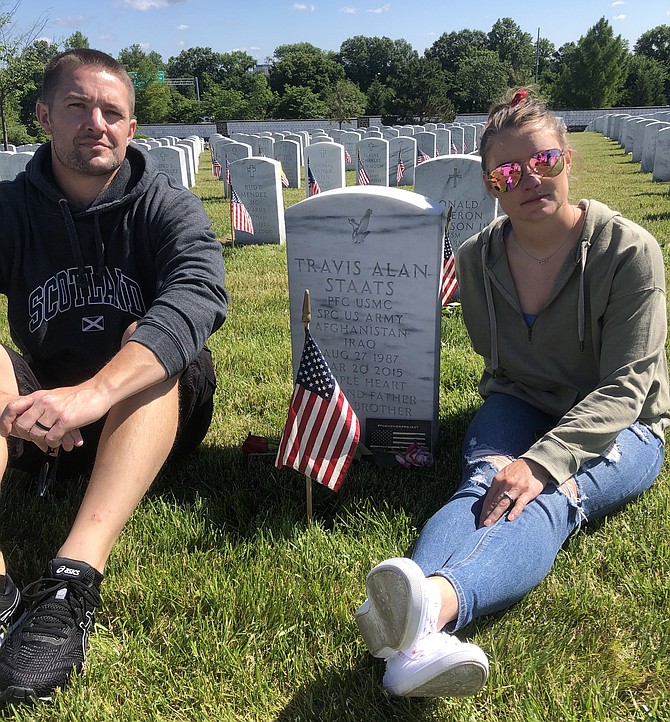 Deanna and Daniel Muir spent Memorial Day at her brother's grave in Arlington Cemetery. Travis Alan Staats, who had served in Afghanistan and Iraq, died in 2015. He tells about the day he was blown up in a video called "Eyewitness War, Bomb Squad Boom." Deanna Muir was able to visit her brother's grave on Memorial Day, and told his story.
Stories this photo appears in:

Since 2006, there has been an 86 percent increase in suicide rates among 18-34 year old male veterans.
"Travis didn't want to lose his job and his means to support his family. He loved his job and wanted to continue in the service. So he didn't get the help he needed. We should make sure you don't get penalized for seeking help." — Deanna Muir, sister