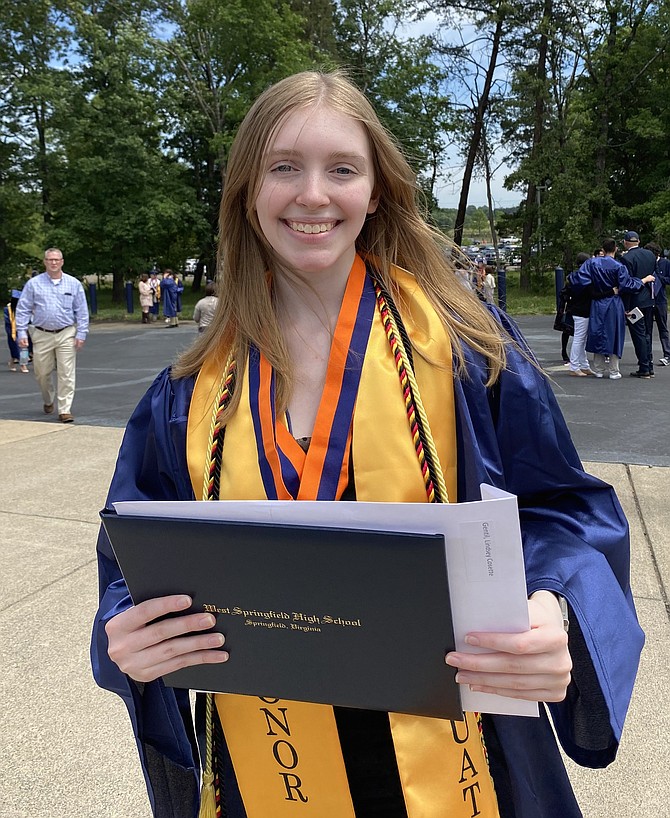 Lindsey Gentil, Springfield, West Springfield High School: Lindsey will be attending West Virginia University to major in graphic design.
"I think I'll miss a lot of my friends. We're not going to the same places so I'm definitely going to miss them." In the future she sees herself "working to make logos for sports teams and things like that."
"Just remember this – you taught me this lesson – that things like hope and dreams are not confined to any location. They're held here, and they're held here," Mukai said, pointing to his head and his heart.
Stories this photo appears in:

At 9:30 a.m. on June 1, West Springfield High School graduates emerged from backstage at Jiffy Lube Live to the tune of "Pomp and Circumstance" – a familiar song at an atypical graduation ceremony.