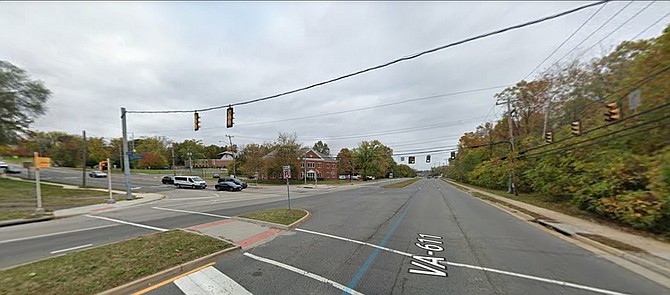 This part of Telegraph goes from two to six lanes at Franconia with narrow, old sidewalks. This is next to a park, bus stops, on the way to Huntington Metro station, a private school, churches. Poor street design is no excuse for excessive speed or inattentive driving.
Stories this photo appears in:

Fairfax Alliance for Better Bicycling statement on bicyclist killed by a driver in Alexandria section of Fairfax County
The Fairfax Alliance for Better Bicycling (FABB) extends its sympathy and condolences to the family and friends of Fatima Del Carmen Alvarez Romero.