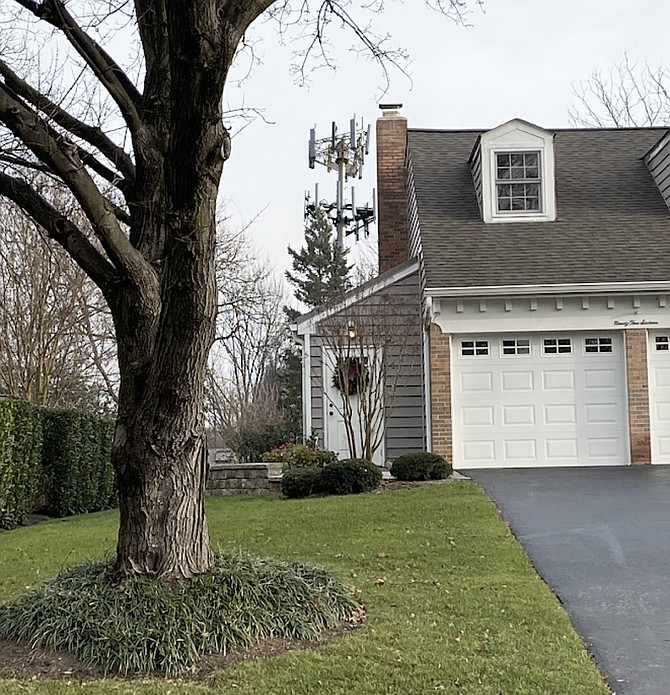 The photo illustration depicts the planned 114-foot telecommunications monopole tower. A proposed alternative could have been a 122-foot-tall tree pole monopine tower, with an additional 8 feet of faux tree branches. According to the homeowner near the corner of Bent Creek Lane and Stone Meadow Way in Vienna, the tower would have been visible to the left of the garage.
Stories this photo appears in:

County and Milestone had not reached a lease agreement
The proposal to construct a telecommunication facility, with a 114-foot monopole tower at County-owned Wolf Trap Fire Station #42 in Vienna, died on May 4 after Supervisor John W. Foust (D-Dranesville District) presented a Board Matter concerning Milestone Communications/ Special Exception to the Fairfax County Board of Supervisors during its regular meeting.