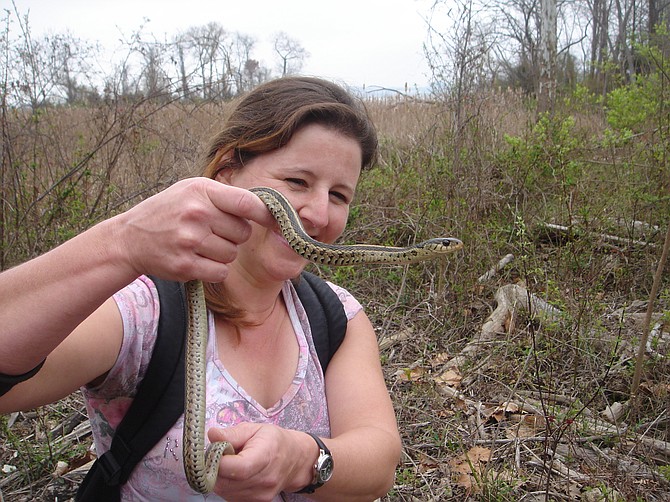 Herpetologist Caroline Seitz with KidsNatureShows.com holds an eastern garter snake in Dyke Marsh. She advises people not to handle snakes.
Stories this photo appears in:

Working diligently in her home office recently, Anita Drummond was jolted from her project when she spotted an eastern rat snake slithering down a nearby tree and through the leaf litter in her Tauxemont backyard.