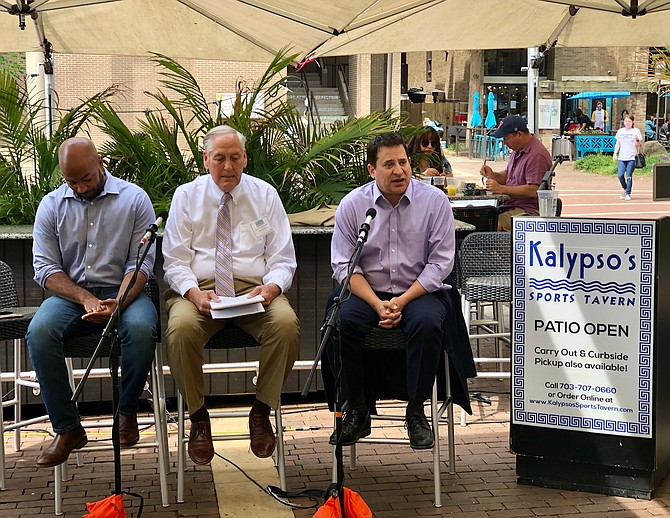 From left: candidates, Former Va. NAACP President Sean Perryman; Va. Sen. David Marsden, surrogate for Norfolk Councilwoman Andria McClellan; and Del. Mark Levine. Exchanges among them were spirited, with several areas of agreement. While both Perryman and Levine opposed taking contributions from Dominion Power or corporate PACs, Perryman called out Levine for taking a $300,000 loan from himself. Sen. Marsden was at a disadvantage, unable to specify candidate McClellan's position on policy issues, e.g., police reform & campaign finance.
Stories this photo appears in:

With Lake Anne and its sparkling fountain as a backdrop, candidates for Va. Lt. Governor took questions from a panel of Reston civic leaders and residents on the patio of Kalypso's Sports Tavern.