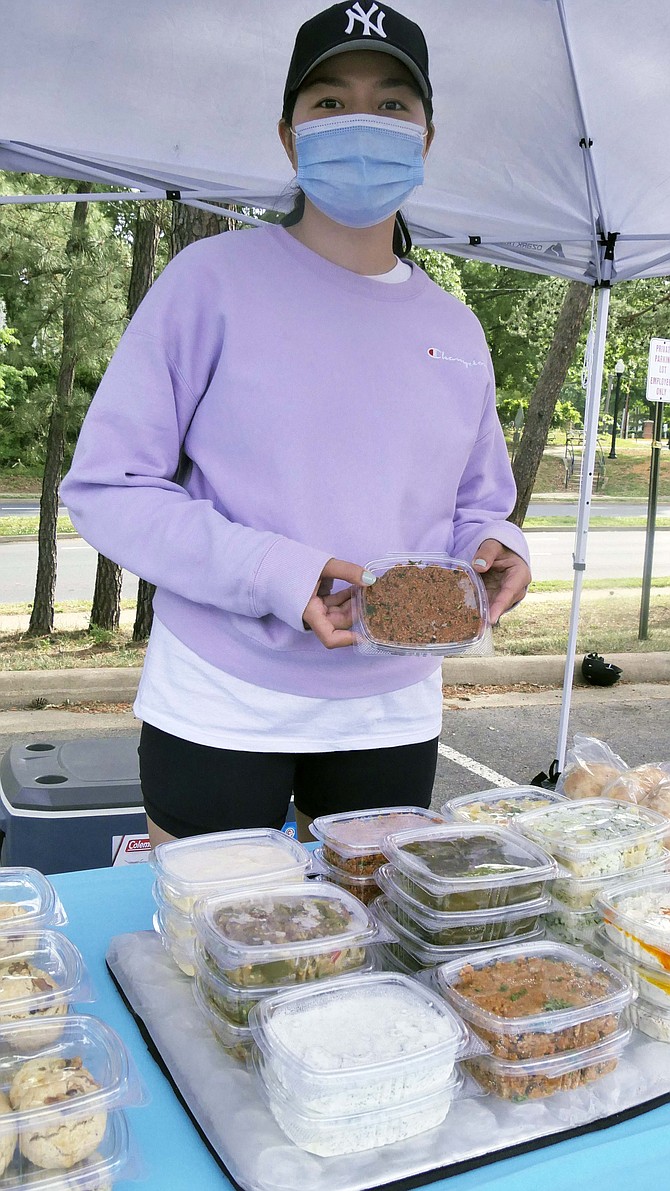 Halisa Hayrullahoglu says the mezza choices such as grape leaves, red lentil and eggplant salads are good sellers as well as the pistachio baklava. Ozfeka Catering offers a variety of Turkish selections such as the filo-layered spinach and mozzarella, beef or chicken borek.
Stories this photo appears in:

Customers may choose their own produce this year, instead of prepackaged items.
Come hungry to the Lubber Run Farmer's Market at 4401 N. Henderson.